Artist Name: Shubh Saxena
Artist Genre: Pop
Years Active: 2019
Record Label : Soul Track Music
Notable Work: Bakhuda (feat. Shubh Saxena)
Shubh Saxena is an independent actor. He was born on 6th January 2002 in Mathura, Uttar Pradesh, India.
His first screen appearance was in the fashion show Enigma Style Icon Up 2019 then he started his journey to acting. Shubh Saxena first debut is in the music video song Bakhuda (feat shubh saxena) in 2021 on all the major streaming plateform : Gaana, Wynk Music, Spotify, JioSaavn, Hungama, iTunes & YouTube Music.
Shubh Saxena won many prizes & titles in the modelling field. His famous title is Mr Delhi 2019, Brand Ambassador Of Exotic Entertainment, Enigma Viewers Choice Award 2020, Mr & Miss India Chase The Race Winner and many more.
See the latest releases by Shubh Saxena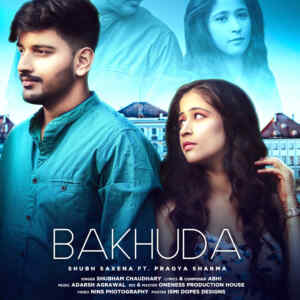 Bakhuda (Feat. Shubh Saxena)
Bakhuda (Feat. Shubh Saxena) is available now on all the music streaming platforms.
Shubh's upcoming catalogue's
Contact Shubh Saxena for any query